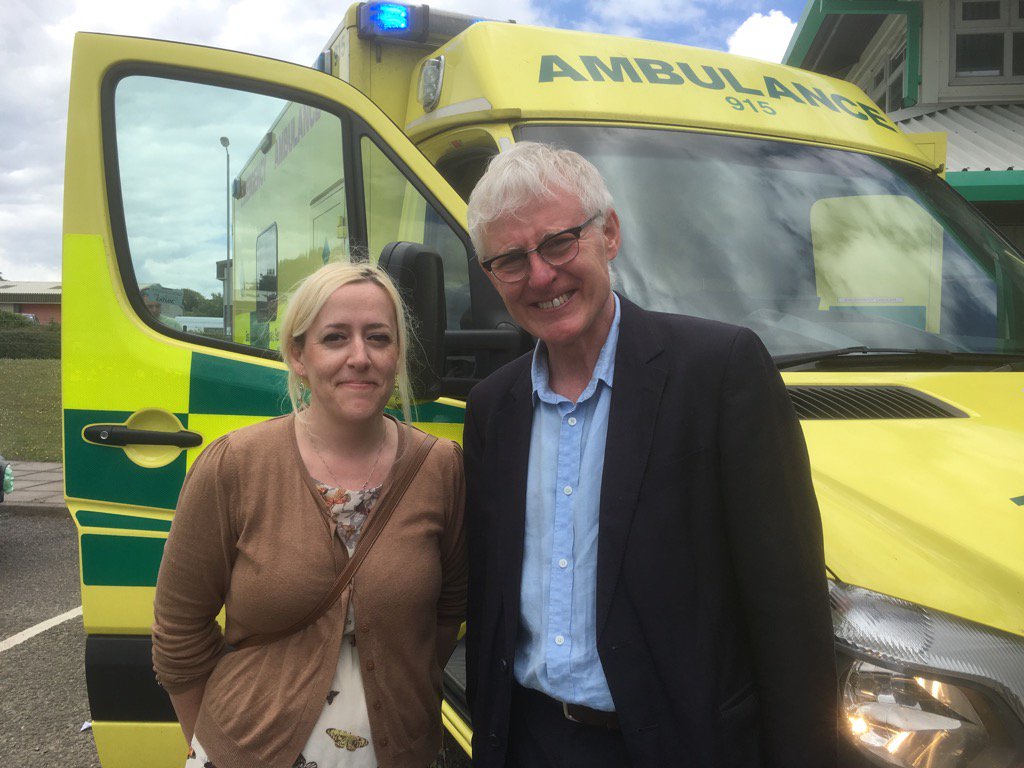 By Brenner Munden
Norman Lamb, the MP for North Norfolk and Liberal Democrat spokesperson for Health, attended a charity event at Cromer Ambulance Station last Sunday (3rd July). Norman opened the day with the Mayor of Cromer, Cllr Timothy Adams, to celebrate the vital role of local emergency services and the hard work they provide to the local community.
Local organisations that had stalls at the event included Age UK, RNLI, and Norfolk Lowland Search and Rescue. The Norfolk Ambulance Service were also joined by Norfolk Fire and Rescue Service and Norfolk Police.
Throughout the afternoon, live music and refreshments were offered to all who visited, and proceeds will go to Nelson's Journey, a charity that supports bereaved children in Norfolk. 
The afternoon was a huge success with many local people attending in support of the charities. Last year, the open day raised over £300 for Nelson's Journey.
Speaking after the event, Norman Lamb said: "I was really pleased to have the opportunity to open the event. It was fantastic to see all the local organisations getting support from everyone who came. Paramedics dedicate their lives to this job, working incredibly hard behind the scenes as well as on the front line. Thank you to all paramedics for their dedication, and to all who attended in support today."
Photo: Norman Lamb MP and paramedic Fraer Stevenson
---
Find out more about our work - sign up for emails today:
---